All Eyes on Us
By Jessica Freni
Stock Photo Below
With all eyes on the Kentucky Derby and the stunning upset of unlikely long shot, "Rich Strike", probably about the last thing the equestrian/ race industry and greater animal industry wanted made it across TV, Rich Strike struck out and the outrider struck back. Cue the keyboard outrage and pulling out of soap boxes by thy furmommies and ARA crowd.
A typical racehorse weighs approximately half a ton it is a highly conditioned, athletic, competitive bundle of adrenaline (and often testosterone) especially after a race. "Horses are strong enough to pull up to three times their weight, carry over 400 lbs., bite with a force of over 500 PSI and kick hard enough to kill a human." (https://horseracingsense.com/how-strong-is-a-horse-a-look-at-their-power/) So, Rich Strike post-race, redirected his adrenaline and testosterone on the outrider and his pony creating a potential dangerous situation not just for the outrider and his mount, but for Rich Strike himself,  his jockey and all the others in the vicinity who could have been seriously injured, or worse, by an out of control stallion. Experienced and respected outrider Greg Balsi physically corrected Rich Strike, predictably there were calls for his termination from those outside the equestrian/ race community (an industry already under heavy scrutiny and intense pressure) for being "abusive" or "cruel". https://www.courier-journal.com/story/sports/horses/kentucky-derby/2022/05/09/kentucky-derby-winner-rich-strike-punched-biting-pony-churchill-downs/9701708002/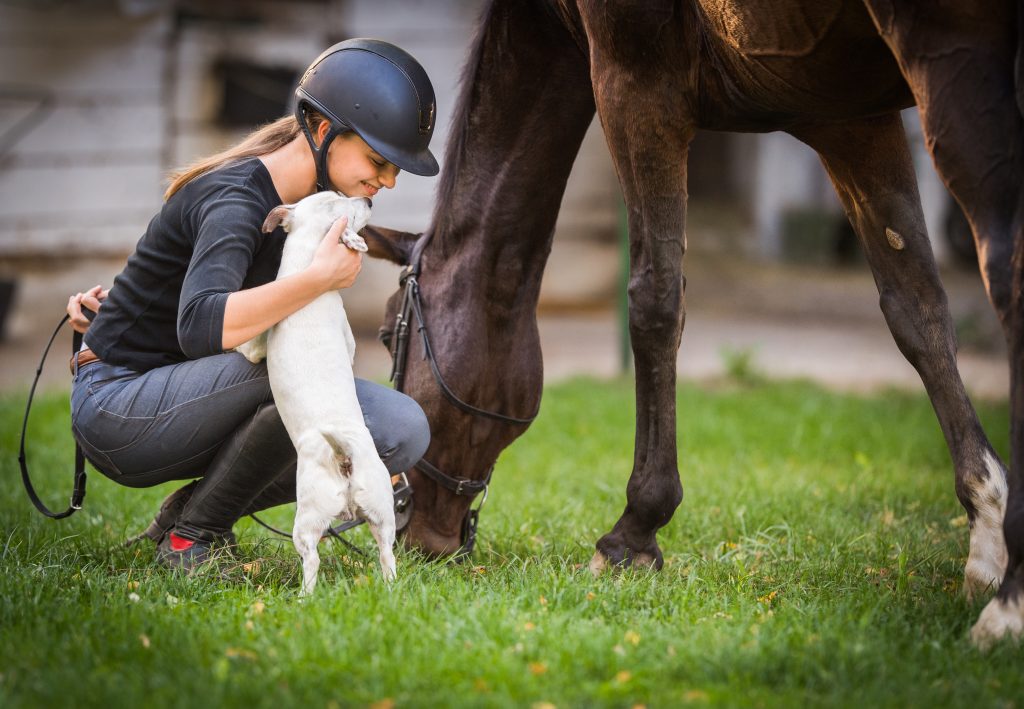 So, what does this have to do with dog shows?  The general public has very little exposure and interaction with animal professionals, i.e. farms/ livestock, horse racing, zoos and ,yes, dog shows (add to that purebred dogs or dog breeding). For a lot of pet owners (no, not all) their dogs are "furbabies" on flexi-leads and harnesses, too often overweight, unmannered and overdue for grooming. Westminster and the Kentucky Derby, two of the oldest consecutively running major sporting events in the United States, are an opportunity each year into the home of the general public and relevancy.
NBC Sports says some 36 million people watched a replay of the race on one of the network's social media accounts, including a record-setting 11.6 million on TikTok. Live race coverage itself averaged 16 million viewers on NBC and the Peacock streaming service, with the numbers peaking at 19 million when the race was held. That makes the Derby NBC's most-watched program since the Super Bowl in February. (https://kion546.com/news/2022/05/10/can-you-believe-it-more-people-watched-kentucky-derby-later/)
In comparison,  some nearly 2.5m people tuned into last years airing of WKC,
"FOX Sports recorded the most-watched telecast of the Westminster Kennel Club Dog Show since 2016, as 2,479,000 viewers tuned in to see Wasabi the Pekingese named Best in Show." (https://www.foxsports.com/presspass/latest-news/2021/06/15/fox-sports-records-watched-westminster-kennel-club-dog-show-since-2016#:~:text=Menu-,FOX%20Sports%20Records%20Most%2DWatched%20Westminster%20Kennel%20Club%20Dog%20Show,Pekingese%20named%20Best%20in%20Show) There are only a handful of televised dog shows annually, so let's remember to use these opportunities of increased visibility to put our best image forward, smile, engage with your dog in a positive manner befitting the sport, be mindful how a moment (rightly or wrongly) can reflect on yourself your dog and the community.