What Is UKC?
By Dolores Ferrero
The United Kennel Club (UKC) was founded in 1898, and registers all-breed performance dogs of over 300 different breeds from around the world. The UKC maintains a Total Dog philosophy and their member clubs offer UKC licensed events in conformation, hunting ability/instinct and a wide variety of performance modalities.
UKC Conformation
UKC Conformation is a competitive event open to purebred dogs, designed to evaluate a dog's appearance and structure as it compares to the breed's standard. UKC offers both traditional and altered Conformation competition, allowing exhibitors to showcase dogs that are no longer an active part of a breeding program. UKC prohibits the employment of professional handlers and the use of grooming products in conformation events.
UKC Performance
UKC offers a wide variety of performance programs where a dog can compete and earn titles, including obedience, rally, agility, weight pull, drag racing, doc jumping, precision lure coursing and nose work
Hunting programs
Field events offered by the Hunting Programs Department at UKC are designed to simulate an actual hunt as closely as possible with the exception of taking game, which is prohibited. Dogs compete individually or in groups for points towards hunting dog titles.
The Total Dog
The UKC's unique Total Dog approach celebrates dogs who shine in multiple disciplines — exhibiting proper breed type and success in performance events appropriate to the individual breed. To earn the coveted Total Dog award, a dog must qualify in both conformation and an eligible performance event on the same day. Dogs who earn a Total Dog award at a regional qualifying event are invited to participate in the annual Total Dog Invitational.
UKC Exhibitors – Meet Bethanie & River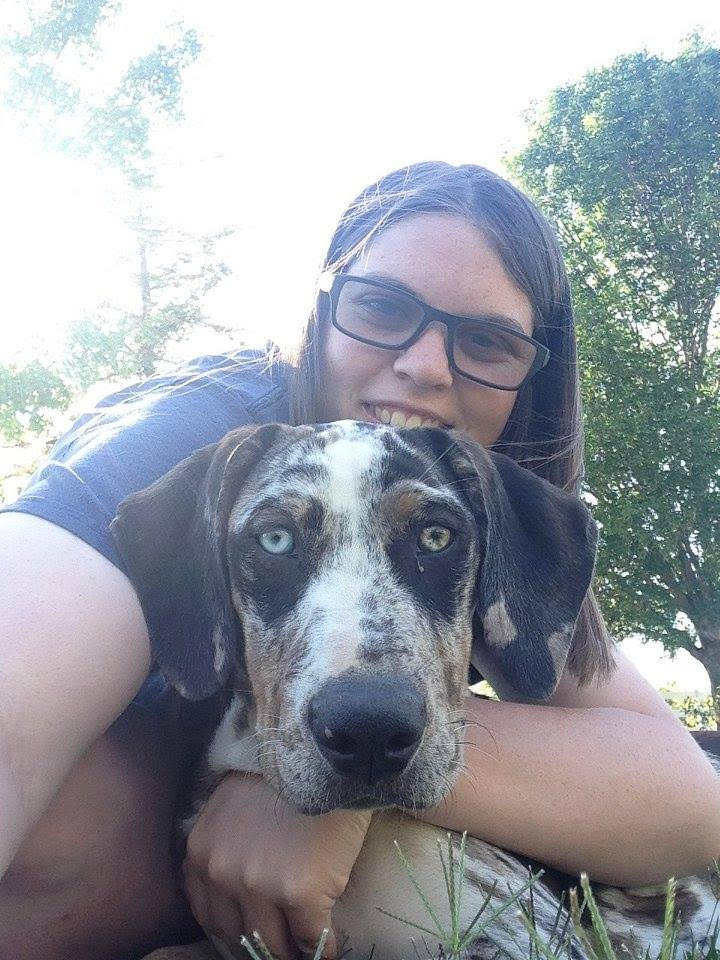 Bethanie Sanders truly believes that life is better with a UKC dog.
Thirteen years ago she wanted to learn to show dogs and she also needed a Service Dog. The versatile Louisiana Catahoula Leopard Dog filled the criteria to do it all. Bethanie's Service Dog River (MBIS MRBIS BISS RACEN RACEA RACES DIAMOND GRCH Tasso's Cry Me a River) is the first and only Catahoula to earn the UKC Diamond Grand Champion title. She also loves to compete in UKC Dog sports. She has several Precision Coursing Titles, and Bethanie and River are training for Nose Work now. In June at the UKC National Premier show this team got their first qualifying run in Nose Work and won in the Conformation ring, earning them the Total Dog award and allowing them to compete in Total Dog Best in Show.
Bethanie's thoughts on UKC shows "I look forward to attending shows and spending time with my friends. The friendships that I have made have given me so much happiness. UKC dog shows are fun because not only do I see my friends but we help each other a lot. Over the years I have enjoyed showing many different breeds of dogs."