Entry Service Uproar
By Jessica Freni
Stock Photos
Shows are (trickling) back! Newsfeeds are once again filled with the familiar sights of brags, (masked) show photos and show results. Exhibitors, in a show drought since mid- March COVID shutdown brought everything to a screeching halt, are clamoring to enter whatever shows they can find. While masks and other new safety protocols have, by most accounts gone smoothly, as everyone adapts in the name of shows resuming, there has been a recent flurry of controversy before anyone sets foot on the show grounds surrounding entries.
Most shows presently include entry limits. These limits are necessary to comply with state and local gathering restrictions and adhere to social distancing. With everyone eager to get their entries in before limits are reached, sometimes within just hours of opening, a debate emerged over the use of entry services in conjunction with Onofrio.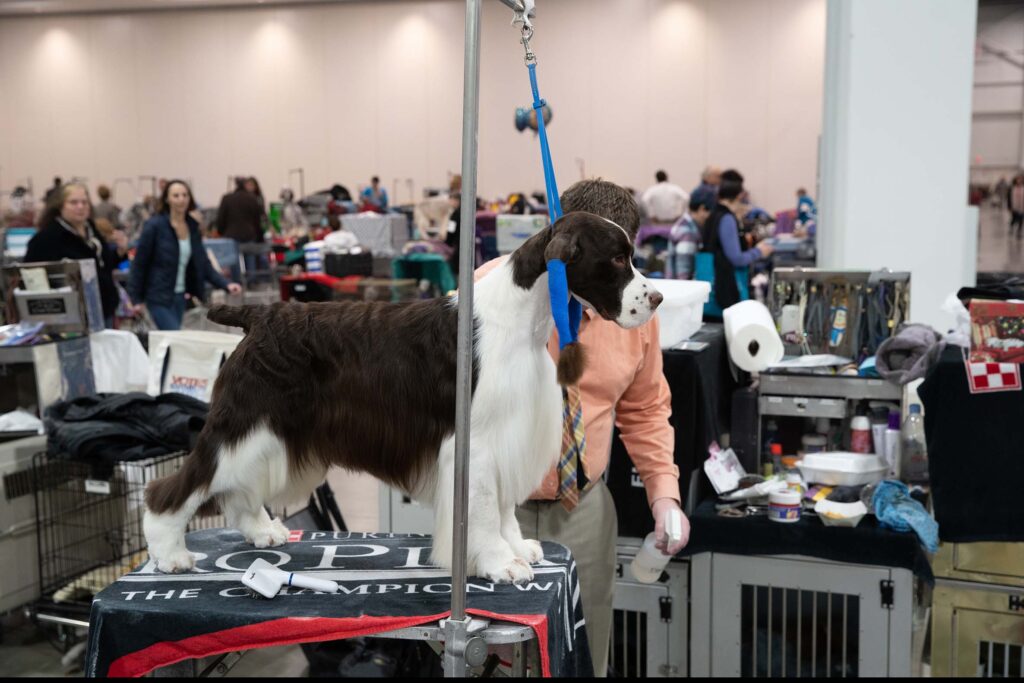 Late evening on August 19th, a statement was posted on the official Facebook account of popular entry service Entries on Time. According to the post, Entries on Time alleged efforts to create "a monopoly on this entire sport" stating Onforio had "started a campaign to keep us from doing our job to our best ability. [Onofrio] have approached show chairman's, asking them to sign off on only allowing entries through their site." A sentiment echoed shortly thereafter in a statement posted by K-9 Entry Service as they shared a letter they'd addressed to Glenn Lycan at AKC, written by Linda Hirsch, which expressed concern about their expenses having risen "exponentially since all of the limits have been imposed" and their ability to operate their service having been severely hindered by a "monopoly " on the part of Onofrio. Both company's statements not only expressed frustration with inability to effectively get client entries submitted to Onofrio, but went further stating the new Onofrio policies disallowed individuals from walk- in entries at the company office and from handing in entries at shows.
The response was immediate and spurred debate on both sides. Long contentious and numerous threads on the topic quickly appeared across social media. Some exhibitors expressed frustration with perceived advantages with entry service "dumps" of entries prior to the change in Onofrio policy claiming it favored large handler entries contributing to shows filling quickly. Other would be users of entry services recounted when they reached out to some, they were told the services were not taking on new clients leaving some to wonder if it left owner handlers at a disadvantage. Some exhibitors said they had no issue submitting entries to limits shows online via the Onofrio website and that they were accepted without problem, while on the flipside others expressed frustration with an "outdated" or overwhelmed system where none or only some entries made it through. A common complaint came from those whose busy schedules or work commitments meant they could not get to a computer promptly when shows opened, they normally relied on entry services to ensure prompt entries, now they were left scrambling.
The current struggle between entry services and at least Onofrio, seems to be at a stalemate. Exhibitors are frustrated and often confused about how and when to get their enteries submitted and whether or not they've been accepted. Unsuccessful efforts were made to contact Onofrio to clarify their position and current policies for this piece. Show limits are likely to be around for the foreseeable future as show organizers move to adapt to the "new normal" and comply with regulations. At least shows are returning!