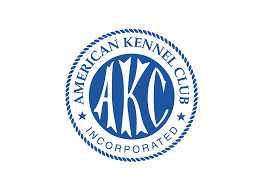 A week ago, dog owners and exhibitors around the world cheered when news broke that 14 show dogs in a van stolen in California were found safe. The dogs were taken to the nearby Haven Humane Society to be checked out, and then were quickly reunited with their owners and handler. The dogs were healthy and intact.
This story had a happy ending. But if the dogs had been brought to an animal control agency located elsewhere, those beautiful show dogs all might have been spayed and neutered before the owners were allowed to reclaim them.
Around the country, AKC GR has observed a number of proposals and new laws that require any cat or dog released by a shelter to be spayed or neutered before it could be returned to its owner.
If you live or travel through or show dogs in Texas, please take note: This coming Wednesday, June 27, the Dallas City Council will consider a proposal to require every dog impounded by the city to be sterilized prior to return to owner. Dallas residents and dog show exhibitors who travel in the area need to speak up against this proposal.
Read more about this proposed law, and how you can oppose it. The next Dallas City Council meeting is less than a week away, so take action today!
Proponents of these mandatory spay/neuter laws incorrectly claim that surgically excising the reproductive organs from your escaped dog will reduce the number of stray animals in the community. These laws fail to consider the many circumstances under which a much-loved dog could escape its enclosure, pull the leash from its owner's hand, be stolen, or otherwise get loose from its owner or caretaker. Certain proposals even seek to require sterilization of a dog impounded in conjunction with a complaint or charge against the owner, even if the charge is dropped or the owner is found not guilty.
Better solutions are available. Fair laws recognize that a dog that is accidentally released is not a nuisance in the community. Effective laws provide for escalating penalties against owners of nuisance dogs that repeatedly run at large. Educated owners understand that mandatory spay neuter can be harmful to the long-term health of their pets. But it's up to us to make our voices heard.
Has your community already enacted laws that require unwanted and unneeded surgery for an escaped dog? If yes, insist that those laws be changed! For more information and resources go online to www.akcgr.org, visit AKC GR's key issues –Mandatory Spay/Neuter page, call 919-816-3720, or email doglaw@akc.org for information and resources to help you take positive action to change bad laws, even if you've never gotten involved before.