MORRIS AND ESSEX WRAP UP
By Jessica Freni
Not a pandemic and a year's delay could stop the fabulous tradition of Morris and Essex, finally the show and the hats arrived in New Jersey! According to MB-F, the final turnout was 3,134 dogs representing about 200 breeds/ varieties and four Miscellaneous breeds. Fifty- six majors in dogs with 72 majors in bitches with numerous supported entries and specialties made for a truly strong turnout and exciting atmosphere!
Setup started the Tuesday before and Wednesday morning judging started before the sun was really even up yet, bright and early at 7:30 a.m. and went through the whole day spread out over nearly two dozen rings with a nice midday break. Golf carts were zipping around everywhere. The grounds were great, the weather was perfect, the fashion was everywhere, and the hospitality included a huge breakfast spread and really nice boxed lunch for exhibitors. There was a lot of walking and plenty to see, including a row of booths/ vendors with everything from Purina to treats and dog clothes/collars, even gorgeous hand crafted hats.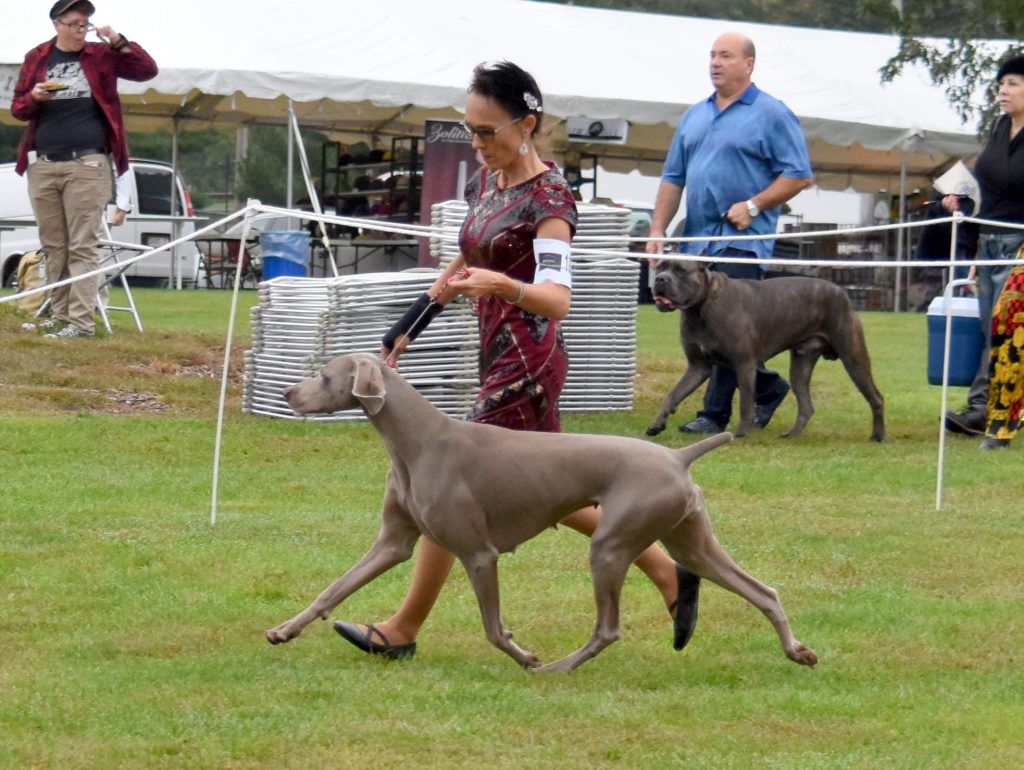 The big winner was David Fitzpatrick with CH Pequest Wasabi for the Morris and Essex triple crown. Morris and Essex is a bucket list, pilgrimage type show at the heart of the sport's history and tradition; if you haven't been start planning now for attending the next one! Plan lodging well ahead though, some of the lodging in the catalog was less that ideal, although affordable (I personally, ended up promptly leaving/ canceling Red Roof Inn from the premium upon arrival due to the conditions and safety concerns and moved to the Embassy Suites (also in the catalog) which was great , even with the pet fee). Start looking for your hat and gloves, meanwhile you can watch the Groups judging on akc.tv. Thank you to everyone behind the scenes who made this special show possible!