My Role Model
   By: Ella Suria

My role model in the dog show community is Britney Suria. She's not only my role model, she's my mom. I have grown up with her teaching me love, compassion, proper feeding and care of dogs. In the last eight years she has added in teaching me how to show dogs.
 
My mom has taught me everything I know. I've been around dogs since I was born and she's been with me every second, right by my side, holding my hand, kind words of encouragement and tough corrections when needed. Through it all I have been right by her side learning and growing in my passion for dogs and the show world. Anytime she needs help at home, ringside or in the ring I'm there. Win or lose my mom is proud of me, she motivates me to work harder and try out new things and training and showing techniques. One of the biggest lessons she has taught me is, its not always about winning but learning each time I'm in the ring. Also that no matter what placement we get, we don't walk out of the ring with "some dog", we walk out of the ring with our best dog and our best friends. Britney encourages me to have fun with whatever dog I'm showing, try my hardest, and do my best. Dogs are not robots and they don't always do what we ask of them or behave perfectly but that's ok because we're gonna have fun either way. 
 
I'm not her only child. I have three other siblings that she takes care of and has shared her passion for the dogs and the sport with. My sister Arria is ten, my brothers, Gage and Lucas, are eighteen and fourteen. Britney has been a single mom for most of my life and has always shown me that no matter how hard something seems you can always find a solution and to keep pushing forward. She has inspired me many times without knowing it. After a long day at the show or work, she still makes time for me and my siblings, even if it's just eating dinner and watching a movie with us. Britney has shown me with some hard work, tenacity, and vision, that nothing is out of reach. She tells me a lot to shoot for the stars because even if you land in the clouds it's still a beautiful view.
 
Britney is not only a role model, she's my mom, my best friend and many more things. Many other kids look to actors or sports icons as their heroes and role models, I have been blessed with knowing my mom from day one of my life. I've looked up to my mom my whole life and will continue to for the rest of it.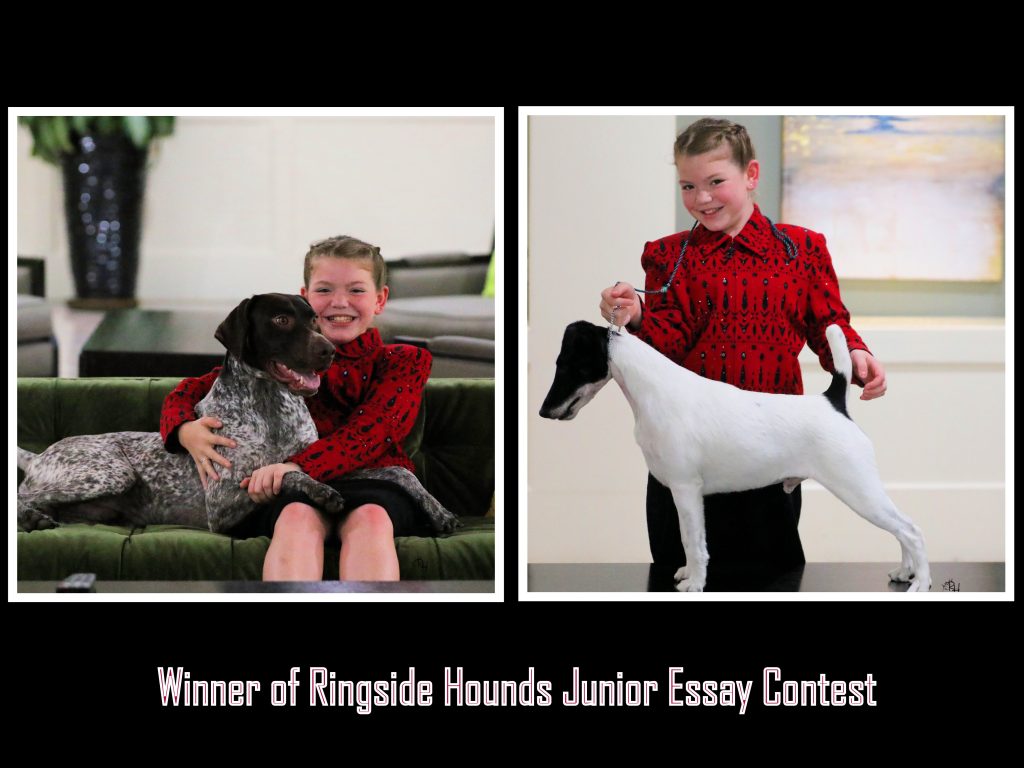 Photos by Ringside Hounds Photography