The Black Sheep at the Dog Show
By Jessica Freni with Hunter Richardson
The National Owner Handler series isn't going anywhere. In fact, it is expanding to recognize levels of achievement (Bronze, Silver, Gold, Platinum). Time and time again, exhibitors cite availability of NOHS as a contributing, if not deciding factor, in making entries (in combination with judging panels). NOHS is a major draw for clubs and clusters…so why is there persistent stigma and attitude of second class or "less than" "regular groups"?
The NOHS is highly competitive. In just the first half of the NOHS year (Sept.- Sept. annually), the top all breed dogs have over 2,000 points accrued each. Handlers work hard all year towards invitation to the AKC NOHS Finals. According to AKC, 80% of dogs exhibited are owner handled. Many NOHS dogs place regularly in both "regular" group and NOHS, the quality is NOT lacking or sub par in the NOHS.
So, why is NOHS too often still treated like the black sheep of conformation? Hunter Richardson recently touched on some of the ongoing NOHS issues, reprinted below with permission:
"This is a long one so bear with me.
The National Owner Handled Series should -NOT- be an -optional- "attraction" for clubs.
Dying clubs are LOSING MONEY and shooting themselves in the foot by snubbing their local Owner Handlers and I will NOT support a club who does not support the NOHS.=
I have just started getting back in the OH ring in the last 8-12 months (after almost 6 years away from the NOHS ring) and this is what I've seen in the last year. NONE of these things would even be THOUGHT about or tolerated in a Regular Group setting.
– I have seen clubs assign judges that have no approved (or even provisional) breeds in that group to judge the NOHS group.
– I have seen clubs assign the SAME judge (with only a few approved or provisional breeds OVERALL) to judge ALL NOHS groups AND OH Best In Show.
– I have heard judges say "Oh it's just owner handler, they can wait"
– I have had judges ROLL THEIR EYES AT ME for asking for an official photo at the podium after WINNING a 20 dog NOHS group.
– I have been handed a $0.06 FLAT 1.5" Ribbon for an OH Group placement while looking to the next ring and seeing $20 24" Rosettes handed out for a Regular group 4.
– I have been told by club representatives that the NOHS is a "waste of money and time".
– I have been told by club representatives that they will NEVER offer a "consolation group like NOHS" on a Sunday because they take up too much time (This is a time management issue created by either the judges, the superintendent, or the stewards). Meanwhile these clubs ponder year after year why their numbers are plummeting while other local clubs are flourishing.
– I have been handed a Best of Breed and Best of Breed Owner Handler ribbon and the judge says to me "Well you sure don't handle like an Owner Handler. You definitely fooled me" as if that is a compliment or an expected improvement.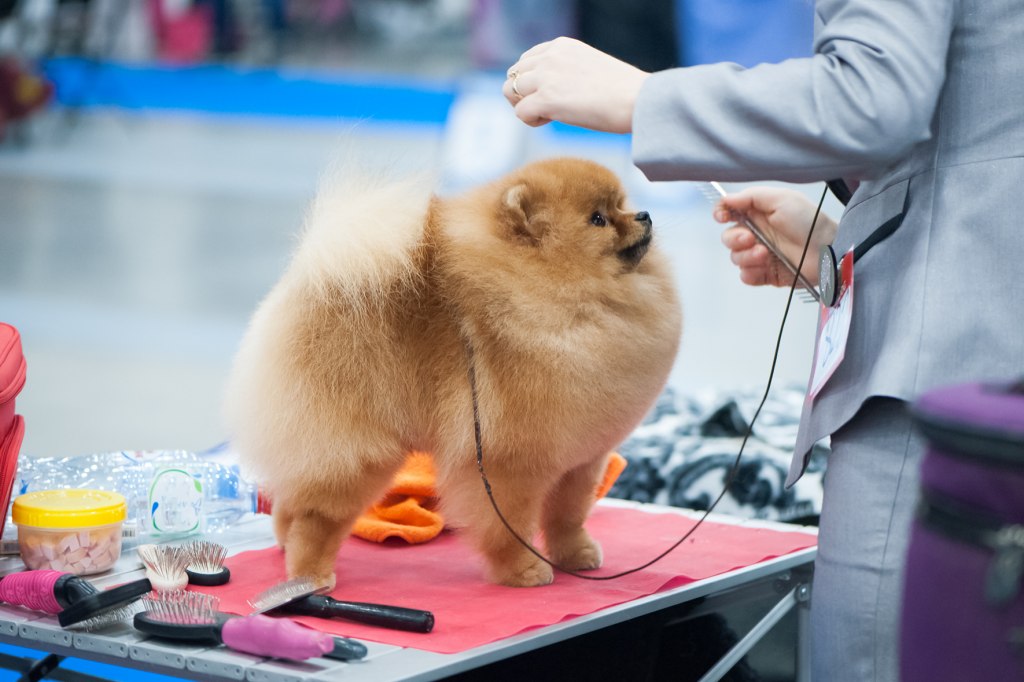 These are just a few of the NEGATIVE experiences that I've had in the past year showing and entering as a strict Owner Handler. That isn't to say that I haven't experienced WONDERFUL judges who love their Owner Handlers and are happy to hand out both ribbons to their BOB winner or even walk to the podium for a photo without even asking because they are proud of the dogs that they put up and do not care who is on the other end of the lead.
I was looking at shows coming up in a few weeks and Clarksville, TN is coming up and they are not offering NOHS. There are SIX (6) four day CLUSTERS within 600 miles of this show site that ARE offering NOHS at LEAST 3/4 days.
I will be driving PAST Clarksville to NC (4 additional hours) or MO (2 additional hours) that weekend to show NOHS and I am POSITIVE that i'm not the only one. I left Louisville, KY and drove to Starkville, MS (7 hours) for ONE DAY of showing because Louisville did not offer NOHS on Sunday.
NOHS Groups take up an extra 15 minutes when planned correctly and efficiently. If you can't find 15 extra minutes in your show day then you need to find a new Superintendent and take a look in the mirror.
Please. Just do better."