The Highest Honor
By Bekki Pina
Photos Submitted by Bekki Pina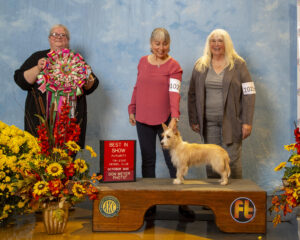 As exhibitors, one of our many goals is to have our #1 champion of heart dog win a specialty Best of Breed. There is no denying that is quite an accomplishment.  However, for National Specialties, the biggest draw is usually the Futurity/Maturity stakes. The winner of that stake is not only who the breeder felt was the best dog for the future of the breed, but also a fellow breeder also judged it to be so, the Highest Honor.
What is a Futurity/Maturity Stake?  Each parent club has its own set of criteria of eligibility.  Majority of them require a dam to be nominated through a select process with the parent club.  This process is done once the dam is bred but before the pups are whelped. This is a very important part of the stakes.
Why is nominating the dam prior to whelping so important?  It says that the breeder has so much faith in their breeding program to breed as close to the standard that their dam will produce the "perfect dog" in the next generation.  Think about it, that is a whole lot of blind faith in your lines.  As we know, making breeding choices is not for the faint of heart. Breeders with this kind of passion and dedication are the ones scouring pedigrees, keeping copious notes, health testing and in the Portuguese Podengo Pequeno Club of America case (PPPA), require microchipping.
This year in October, PPPA hosted it's very first Futurity event.  I am so proud to be the chair for this year. The futurity pups that were nominated to compete, were nominated before they were 4 months old.  The futurity pups entered the ring to compete for that claim as the highest honor. We watched as the breeder show their pride, recognizing the hard work they have put in.
Many ask, "why wouldn't the bred by class be more prestigious?".  In my opinion, it is different.  The bred by class is bred by the breeder and kept the best one.  But in futurity, a breeder may have many top-quality dogs that they planned for.  They can promote quality among other members in the fancy.  Especially if a judge feels that the Best of Breed and Best of Opposite Sex winners were consistent AND related?  Futurity tells more about a breeding program than one dog in one class.  Therefore, the Futurity stakes are held at specialties. The highest honors are awarded and recognized.
If your parent club already has an established Futurity stake then please support it and brag about it when you win it.  If your club does not have an established Futurity stake, then please help get one started.  As preservation breeders, let's continue this HIGHEST HONOR.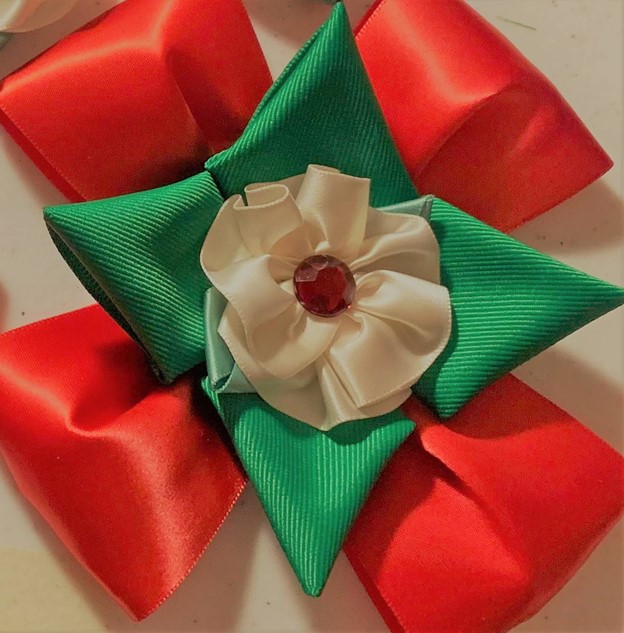 Bekki Pina is the Vice President of the Portuguese Podengo Pequeno Club of America. She is owned by a Portuguese Podengo Pequeno (P3) named Pistachio, has shown a dog to win PPPA Top 10. She has had multiple P3 clients win group placements.  She is a breeder of multi group winning/group placing Pharaoh Hounds under the registered kennel name: Kaije Kennels.  She is a founding member of Responsible Dog Owners of MD, INC. and currently the corresponding secretary.  In AKC, she is a Junior Showmanship judge and an AKC Registered handler.
Ribbon made by National Road Ribbon
Pictured in win photo above: 
Kaprikorn Whirling Dervish

Breeder: Sheryl Owen

Sire: Gruhmel Of Great Promise

Dam: GCH CH Heimat's Yasmine

Owner:Judith Arnold