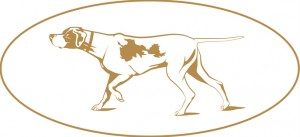 Mr. Charlton Reynders, III, will take the lead of the historic club from Mr. Seán W. McCarthy, after his seven years of service as president. Mr. Reynders previously held a Vice President position for the club for two years. A third – generation dog fancier, Mr. Reynders grew up and participated in the sport with his parents, Knowlton A. Reynders and Charlton Reynders, Jr., the longtime breeders and exhibitors of Highwood Kennels' Norwich Terriers. Today Mr. Reynders and his family have two Norwich Terriers residing in their home.
Aside from his love of dogs, Mr. Reynders, known as "Chat," is the Chairman and Chief Executive Officer of Reynders, McVeigh Capital Management. His experience as a forward-thinking strategist will no doubt continue the progressive legacy that Mr. McCarthy escalated for the club . Additionally, Chat has a long history of being involved in projects that have won numerous awards. For decades he has produced socially-oriented IMAX films including Dolphins, which was produced in conjunction with the National Wildlife Federation and garnered an Academy Award nomination in 2000, and Coral Reef Adventure, which received the largest grant in the history of the Informal Science Division of the National Science Foundation.
Mr. Reynders will be working with a slate of officers who have all served on the WKC Dog Show Committe e for several years. The slate includes Mr. Harvey M. Wooding as the new Vice President. Mr. Wooding has served the club as the AKC Delegate for nine years. He is a member of the AKC Board of Directors and the breeder and exhibitor of English Setters. David W. Haddock has been appointed as the AKC Delegate. He is a lifelong fancier and international obedience and conformation judge. Mr. Haddock will also serve as the new Assistant Show Chairman to Mr. David A. Helming, Chief of Staff and Show Chairman. In addition to his twelve years on the WKC Dog Show Committee, Mr. Haddock previously held the WKC Obedience Committee Chairman position since the program's inception.
Mr. McCarthy will be joined by the former WKC Show Chairman of fifteen years, Mr. Thomas H. Bradley, 3d, as Governors Emeriti.