Why Didn't My Dog Win?
By Jess Pearson
Stock Photos
Preface: I would like to send a shout out to my former handlers in the past as this was a lesson I learned much after my dog's career was over. If I could go back in time, I would never ask you this question.
Why didn't my dog win? It's a simple question that we all would like an answer to.
We know there are many factors into why one dog wins over another at shows: does the dog meet the standard, does the dog have any heavy faults, body and coat condition, movement, advertising, soundness, better dogs in the ring, judge's knowledge of the breed, judge changes, and yes even sometimes who you know.
Because we don't receive a written or verbal critique, it is often we don't even know why one judge preferred another dog over another. Rarely, do we hear a comment about a dog in the ring from the judge, through no fault of their own. A judge can also be reprimanded for being too talkative or offer too many comments in the ring. Awarding a win in itself often suffices as to how a judge feels about your particular entry on that particular day.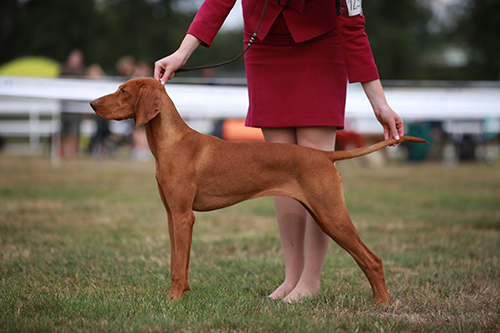 Several years ago, I had a top winning special out. He was an excellent representation of the breed. He won many groups, a Reserve Best in Show, and several specialties. He was in the top 10 in his breed and traveled and showed nearly every weekend. I campaigned him heavily. He had some highs and some lows. I continually asked my handler "why didn't he win," like there would be a definitive, firm reason why the dog lost that day. Let's face it, we have all probably had more defeats than wins if we tallied every time we showed a dog.
From the point of view of someone who shows dogs for other people, I am often asked this question. It's one I don't have the answer to on any given day. We try to provide the owner of the dog with a concrete answer from what we see, but honestly, we don't even know.
As exhibitors, we do our best in the ring, and we hope for the best in return. Most of us wouldn't show a dog unless we feel we can do just that. You could have the best dog in the ring on that day, one you feel meets the standard to a T, but the judge interpreted the standard differently and awarded a different dog that they felt met the standard.
As I sit here packing up from a dog show in which I lost, it's not a question I need to ask, as I know what my dogs are; I paid for an opinion today, and the ribbon not in the color I expected was answer enough. My dog was not her type today, and that's okay.