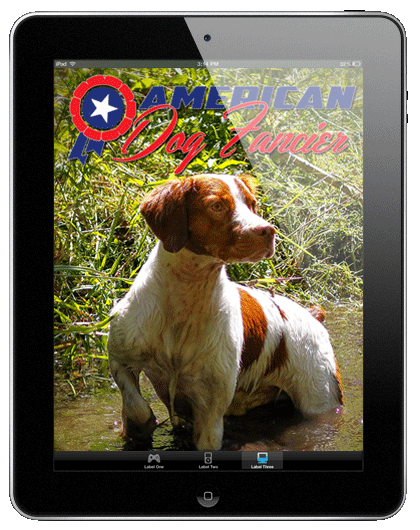 American Dog Fancier (ADF) – where America's Top Dogs come to be seen! Our weekly e-letter that is sent free of charge to all AKC judges, all licensed CKC judges, FCI judges, UKC judges, and subscribers who subscribe free of charge on our website or FaceBook- 
where we have a weekly outreach of over
ONE MILLION
!
We feature readable content that our readership takes the time to actually read and provide extremely affordable advertising to celebrate your wins.
At American Dog Fancier our friendly, experienced team never thinks we are entitled to your business,
we work hard to earn your business by providing our clients the best ad design in the dog fancy,
directed to a targeted and qualified audience!
 American Dog Fancier is the JUDGE'S CHOICE!
Our biweekly e-letter is emailed directly to thousands of judges from around the world, and our list continues to grow! In addition to our email campaign, all of our ads are uploaded to a FaceBook album on our FaceBook page which sees weekly traffic of over ONE MILLION visitors, and engagements (likes, clicks, shares) of over 100,000 per week!
All of our ads INCLUDE professional, eye catching design at NO ADDITIONAL COST!
Deadline for booking and supplying material for ads is Monday at 5PM  CST, all ads must be approved by 9AM CST Wednesday of the week of deployment.
One of the best things about advertising American Dog Fancier is what we call "time targeting". What this means is that you can be very specific on the timing of your advertisement – so you can now time and target your advertisement to appear in the judges inbox on the Wednesday before that weekend's shows!
Our state of the art software provides us nearly unlimited detailed statistics too, such as what people opened the email, who clicked on each ad, how many people clicked on each ad, how many people shared or forwarded the email, how many times each person opens the email, and so much more! Our "click rates" (CR) and "open rates" (OR) are EIGHT TIMES that of the industry average! We have an extremely targeted and captive audience that engages with our advertisers.
As an added bonus, we put up all the ads in a weekly gallery page on Facebook and tag owners and handlers involved with the dog – with a reach in the HUNDREDS OF THOUSANDS of Facebook users worldwide. Our engagement rate on Facebook is beyond anything seen before, at over 50%, with a weekly reach of over ONE MILLION.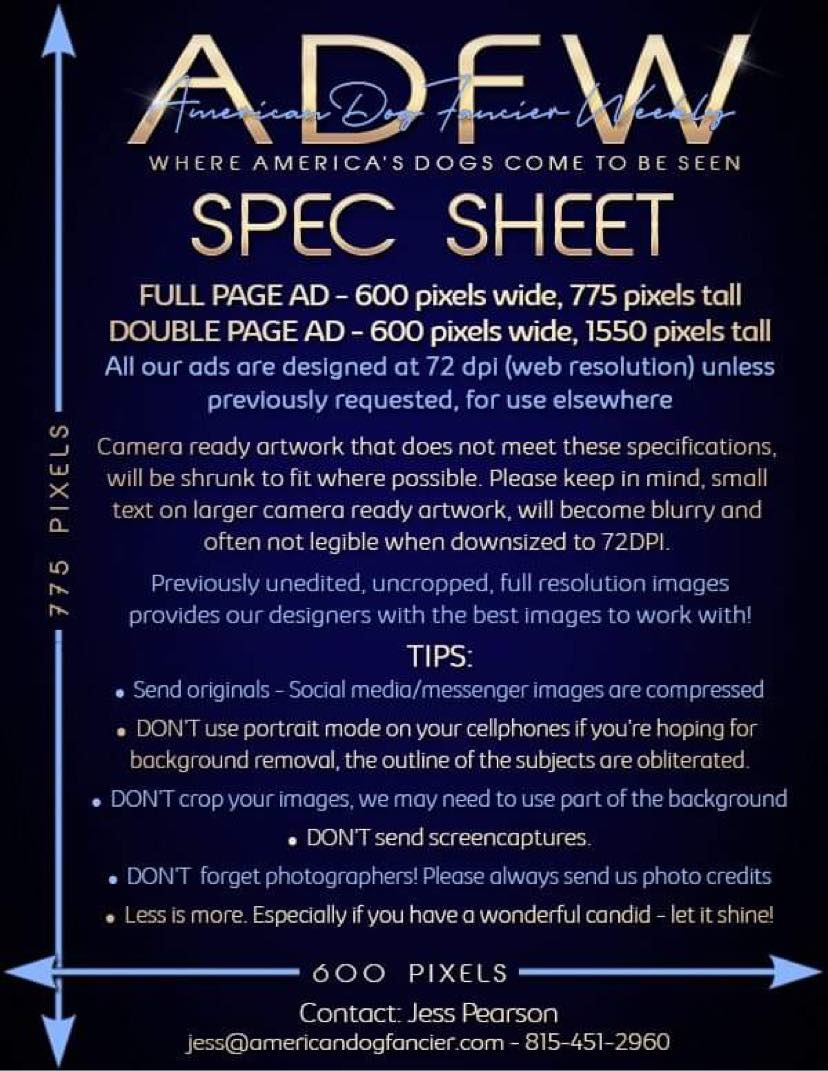 Breed Spotlight- Bem-vindo to the Brazilian Terrier By Jessica Freni Welcome Brazilian Terrier to AKC FSS status! Thank you to breed resource Livia Krainer for sharing this fun little terrier with ADF. "The Brazilian terrier has a still uncertain origin. It is most...
Our Team
Our entire team is comprised of purebred dog enthusiasts, and represents CENTURIES of experience in breeding, showing, training, grooming, ad design and campaigning dogs.
To contact any of us, simply click on our name to send us an email:
Advertising Team
Kami West – Advertising Sales