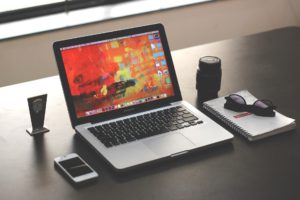 By Jess Pearson
Have you ever admired an ad at how eye catching it was, or wondered why certain advertisers use professional designers? Below are several tips that your graphic designer wants you to know. Consider these tips for the next time you place an ad.
Your designer has been in the business for decades.

From film photography and hand mailing in your photos to a designer, to emailed photo proofs and fast turnaround times, they have seen and done it all. They have kept up with the trends.

Less is more.

Of course you want to brag all of your wins, your awards, and your titles; however, you want the judge to see your DOG. Most of the time, they don't take the time to read ALL of your text.

Quantify your rankings.

"A Top 10 Pug" is quite an achievement; not to mention, it sounds better than "Number 1 Black Pug with an agility title and exclusively breeder/owner/handled in the Pacific Northwest." Stop making up rankings and your own awards. Be proud of your accomplishments.

Make sure you can reference your rankings.

In addition to #3, make sure that when you list your "Number One Pug," you have the proof to back it up. Be ethical, be honest, and be able to back up and reference your rankings. People will think less of you when they find out your ranking is false.

Fifteen photos in an ad is not always the best idea.

You want to catch the judge's eye with one focal point, which should be your dog. Fifteen photos in a single page ad, and the judge will scroll or flip past your ad. Choose 2-3 photos that are your favorites, including a candid. Consider layering judges or including the best wins. Less is more, and make sure your ad has a primary focal point.

Don't send in photos you really don't want to use.

If you send 5 photos with the caption of "use any of them you would like," do not be upset when your designer chooses the one that you really do not like. If you don't want her to use it, don't submit it. If you send fifteen photos, let your designer know which one is your favorite, or top three are your favorites.

Hiring a professional photographer is a good investment.

Hiring a professional photographer will make your ads stand out as well as keep your designer happy. Cell phone or low quality photos are harder to work with in an ad and can often make your dog look pixilated or blurry. A professional photographer will capture the best angles of your dog in the best lighting and with the best background. They want to capture the best moments of your dog, which will make your dog look his very best in an ad.

If you give your designer all graphic design freedom, don't be upset when the ad does not look like what you envisioned.

If you want the background to be blue, let your designer know. If you like script text, let her know. She wants to make this ad exactly what you want, but she needs direction if your ad MUST have a jungle theme. You will also save time and money by not requiring additional revisions.

If you plan to use your online ad in another print publication, discuss your needs with your sales representative or designer.

Most of the time, digital ad specifications are different than print publications. You can also save a few dollars by having the same design in multiple publications. Also, repetition is key! If you have the same ad in a few publications, judges will take notice!

Spend the extra few dollars and buy the high-resolution photo.

Did you know that most low-resolution photos only include one use license? That means that you may only ever use the photo one time, whether it be in an ad or printed. Spend the few extra dollars to purchase the high-resolution file. Most of the time, they include an unlimited use license, the image will print better for framing that special win, and the ad will print better in a publication.

When selecting images to purchase, envision what it will be like in an ad.

Your graphic designer is very creative, but she is not a miracle worker. If your dog is stacked in grass, your designer cannot magically create feet on your dog standing with the dog standing on a sidewalk.

Be conscious of pre-edited images.

Your designer wants your ad to look its very best, and obvious or improper editing can bring negative attention. Check to make sure all of your dog, handler, and judge's limbs are where they are supposed to be.

If you have several photos and text that you MUST have in an ad, consider changing your single page ad to a spread.

Your designer understands that this will be an additional cost, but increasing your ad space will allow for more content.

Finally, your designer is human too.

She makes mistakes. She has other clients, and she may even work another full-time job. She understands that you have a rushed deadline, but by constantly emailing or texting takes away from the time spent on your ad.